Seam tracking systems in laser applications enable significantly more precise and efficient processes and define new standards in the areas of laser technologies.
Systems with beam deflection
Improving the quality and process stability
Possible to integrate into existing applications
Processing of a wider range of materials and products
Increasing the utilization efficiency of the laser source
Effective guidance on the seam / edge with an accuracy of 0.05 mm
Principle of operation:
Designed for welding material of thickness 0.05-10 mm
Max. seam deflection: ± 10 mm • Max. welding speed of 20 m/min
The Wobble welding function (oscillation of the laser beam during welding)
Comprehensive solution for simple replacement of conventional welding technology
Measured guidance accuracy: ± 0.02 mm • Suitable for all common laser sources to 5 kW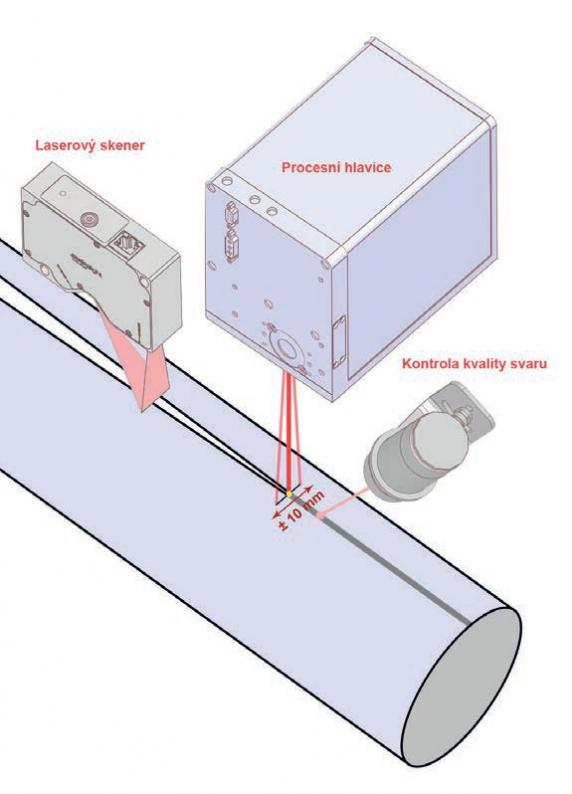 Robotic application
Designed for processing of complex shaped parts
Can be integrated with any existing robotic system
Combining the laser profile scanner, conventional processing head and special software
Usable for both conventional and also laser technology, especially hardening, cladding, welding and 3D cutting
Principle of operation
Scan a complex-shaped components
Vectorization of scanned point cloud
Generation of 3D model
Marking the desired trajectory
Program generation to move the robot along the desired trajector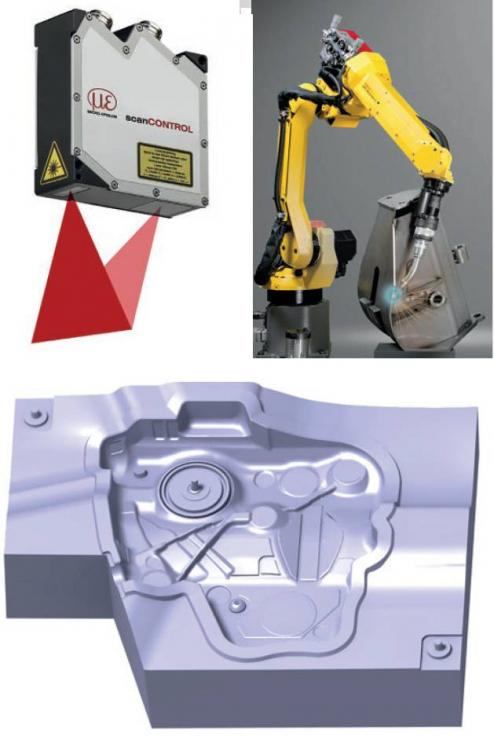 Contact us!